Due to the brand new HTML editor in Visual Studio 2013, static HTML files no longer has the Design|Split|Source options enabled by default.

That's because the new HTML editor is the default editor for all HTML files with the exception of ASP.NET Web Forms files (.aspx, .ascx, .master). However, it is only the Web Forms editor that has support for the designer and split view.
So all we have to do is to map our .html or .htm files to use the Web Forms editor instead of the new HTML editor.
Simply right-click any .html/.htm file in Solution Explorer and select Open With…

Now select HTML (Web Forms) Editor, click Set as Default and then hit OK.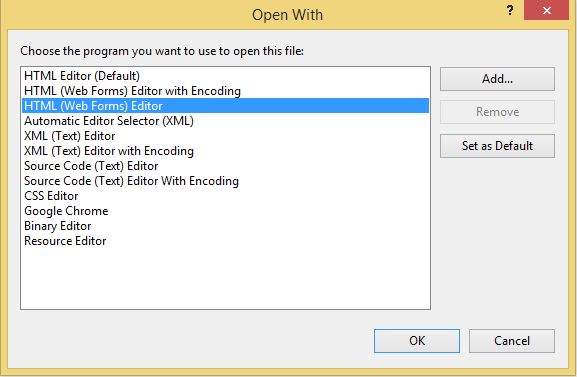 All files with the same extension will now always open in the Web Forms editor and you get both Design- and Split view.
I also recorded a short video showing a different way to accomplish the same thing.