Download Pretty Paste now!
One of the things that have annoyed me about Visual Studio for many years, is the inconsistency when pasting code copied from websites. Depending on the browser you get different results. Consider the code snippet below copied from one of Sayed's blog posts.

If I copy that from Internet Explorer and paste it into Visual Studio, this is what I get: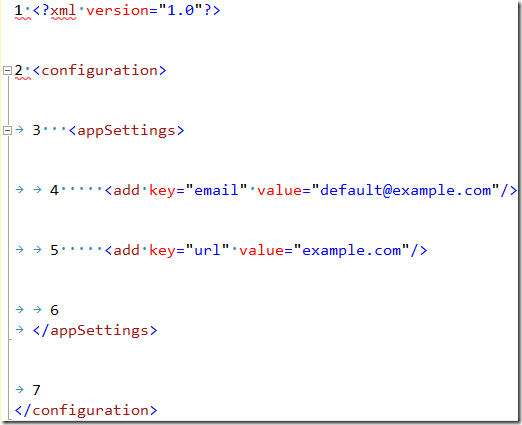 And copied from Chrome result in this: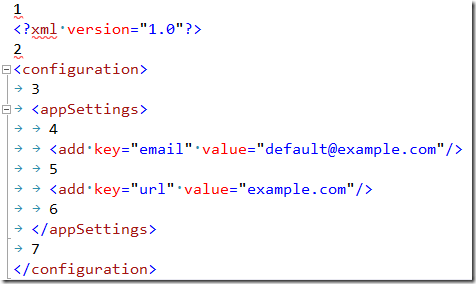 As you can see, both browsers include the line numbers, but they interpret them differently. Both browsers fail to understand my intent for copying the text and it has been that way forever. Very annoying. In tooling, understanding the user's intent is the holy grail.
So, in a rare moment of clarity a few days ago, I decided to fix this issue by writing an extension for Visual Studio - Pretty Paste. The idea is to inject some logic just before the regular Paste command in VS executes. That logic will quickly analyze the text being pasted and correct any non-intended line numbers and extra blank lines.
With Pretty Paste, the result of pasting the above code sample now shows this:

It automatically formats the code I pasted using the settings from each individual language. Here, my settings are set to use spaces instead of tabs and that is respected.
In the case where you actually wanted the raw copied text instead of the cleaned up version provided by Pretty Paste, you can just undo the paste once to get the raw paste. Here's the result of a Pretty Paste followed by an undo: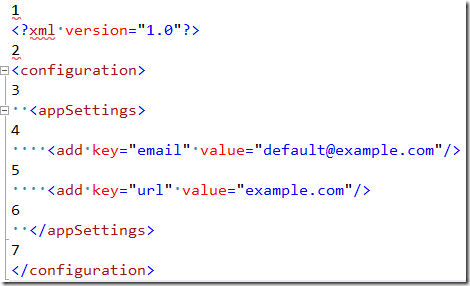 This way we can have the best of both worlds. You decide. Nothing is lost.
Pretty Paste is my 6th Visual Studio extension and I love that extensibility let's me fix use cases that are important to me. The code is simple, short and sweet. Check it out on GitHub and fork away. Pull requests are more then welcome.