A few months ago I wrote about some small handy extensions I created for Visual Studio. This is part 2 with even more handy extensions. So here are some of the extensions I've worked on since then.
Open Command Line
Though I'm not a console-person, I do use both PowerShell and the regular command line quite a bit. Mostly I use the command line to run Grunt commands or with other commands that have to do with my Visual Studio projects.
The problem is that I always have to cd my way to the root of my projects before I start executing any commands.
With the Open Command Line extension I can now just hit Alt+Space to open my console of choice already on the path of my project root. It supports any console including PowerShell, cmd, Bash etc.
Download Open Command Line on the VS Gallery
Open from Azure Websites
Sometimes when I build websites, I need to download the deployed content and run it locally. That's a little cumbersome to do manually, so this extension helps make this super easy.
The extensions adds an Open from Azure Websites button that does it all automatically and opens the remote website as a project in Visual Studio.
Download Open from Azure Website on the VS Gallery
Visual Studio Auto Updater
I love Visual Studio extensions and I use a lot of them every day. However, it can sometimes be annoying to keep them all up-to-date when new versions are released.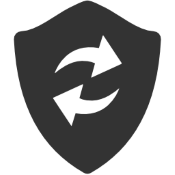 The Visual Studio Auto Updater will automatically download and install updates to extensions in the background so you don't ever have to do it manually again. It will only update the extensions that you have approved for auto updating.
Download Visual Studio Auto Updater on the VS Gallery
All of these extensions are of course open source and available on either my GitHub profile or on the LigerShark profile.