In Web Essentials 1.7 for Visual Studio 2013 it is now easier than ever to work with images. In this video I'm demoing a lot of new features including:
Paste image from clipboard onto VS editor
Lossless image optimization
Create image sprites
Sprites are better with LESS/SCSS
Base64 encode images
Optimize base64 encoded images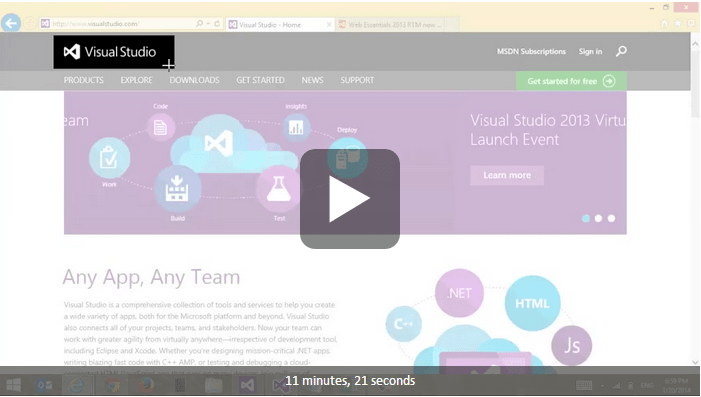 More features were added to Web Essentials than what I'm showing in the demo video. These features include:
Paste image from clipboard onto CSS, LESS, SCSS, JavaScript, TypeScript, Markdown
Save base64 encoded image back to disk
Re-embed existing image as base64 encoded dataURI
Adding more images to a sprite
Changing an existing sprite without breaking your site
Optimize image from the HTML editor (Smart Tag on <img> element)
Base64 encode images from a Smart Tag in the HTML editor
Save base64 encoded image to disk from HTML editor
Drag 'n drop existing image onto Markdown editor
Please let me know what you think about these new image workflow features.